How To Repay Credit Card Debt Quickly: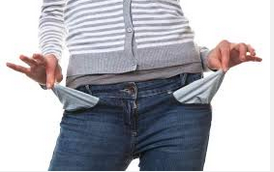 The use of credit cards has become all too common in today's consumer environment. Shopping with a credit card is no problem for most people but keeping the credit card paid off each month is always a challenge. If you are carrying a balance on one or more credit cards here are some suggestions that will help you get all your balances paid off.
The first step is to get all your cards together. Sort them by interest rate from highest to lowest or put them in order by high to low minimum payment. It is a good idea to tackle the highest credit card balance first. Plan your budget to allow for paying extra each month. The additional amount you pay each month can be large or small. The main thing is to be consistent and pay this amount each month until you have a zero balance.
You'll find it much easier to do this if you curtail your other expenses and just buy things you really need. Another helpful tip is to destroy or lock up all of your high interest credit cards. You'll never have to endure the painful repayment process if you can stop using credit cards.
If you have credit card debt spread over multiple cards, focus on each one until paid off.
It will take determination and a little time but if you stay on task you'll be able to become credit card debt free.
If you have ever read your credit card bill statement (you should) you have probably noticed the calculation the bank provides that tells you how long it will take to pay off your balance. Many credit counselors find this table more than a little bit misleading.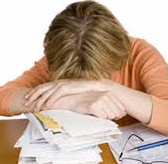 The timing is based on paying the minimum payment each month until the balance is paid off. That is why you'll see pay off estimates that seem really long. Sometimes in the 15-20 year range. You can pay your credit card debt off much quicker with this next method.
To pay credit card debt off as fast as possible pay as much as you can afford (not just the minimum payment) each month and continue sending in that amount each month until the credit card debt is completely paid off.
Depending on your credit score rating, you may be able to secure a bank loan with a low interest rate to pay off your credit card debt. Once you have all your credit cards paid off just keep one active and be sure you can always pay it off each month. Credit cards can be very convenient and helpful as long as you never spend more than you can afford to pay off.
Taking on the proper level of responsibility will help you in all your financial endeavors.
If you can't afford to pay for something within 30 days – just don't buy it.
Should you find yourself in credit card debt, don't hesitate to explore your options and get some help. There are many legitimate credit counseling programs available. They will help you design an accelerated credit card debt repayment plan.